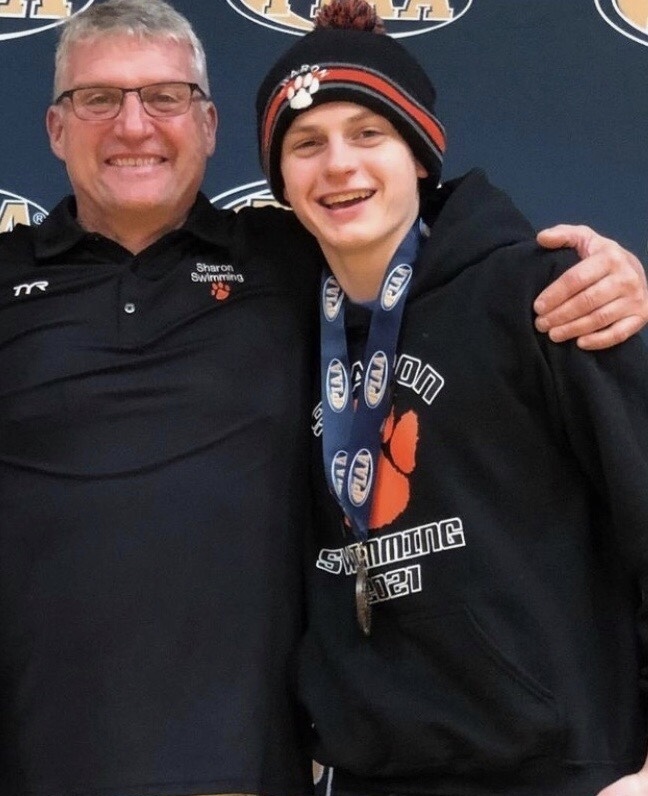 Freshman Cattron Medals at State Swim Meet!
Michael Calla
Tuesday, March 23, 2021
Congratulations to Freshman Varsity Swimmer, Mark Cattron for earning a 6th place finish and a STATE MEDAL in the 200 yd. freestyle event at Cumberland Valley HS this past Friday.
Cattron, coming off of his D10 Championship win, confidently dove into the pool at 5:45 PM from lane 7 and didn't look back! He was the ONLY Freshman in the race and proved he was up for the challenge! His time of 1:45.75 earned him his first State medal, congratulatory cheers all the way from Sharon, and a hug from his coach, Bruce Tomasello.
Everyone at Sharon High School is very proud of Mark and his accomplishments! Congratulations to Coach Tomasllo and Coach Beckert! We can't wait to see what next season has in store for Mark and the entire Varsity swim team. We are all SHARON PROUD!